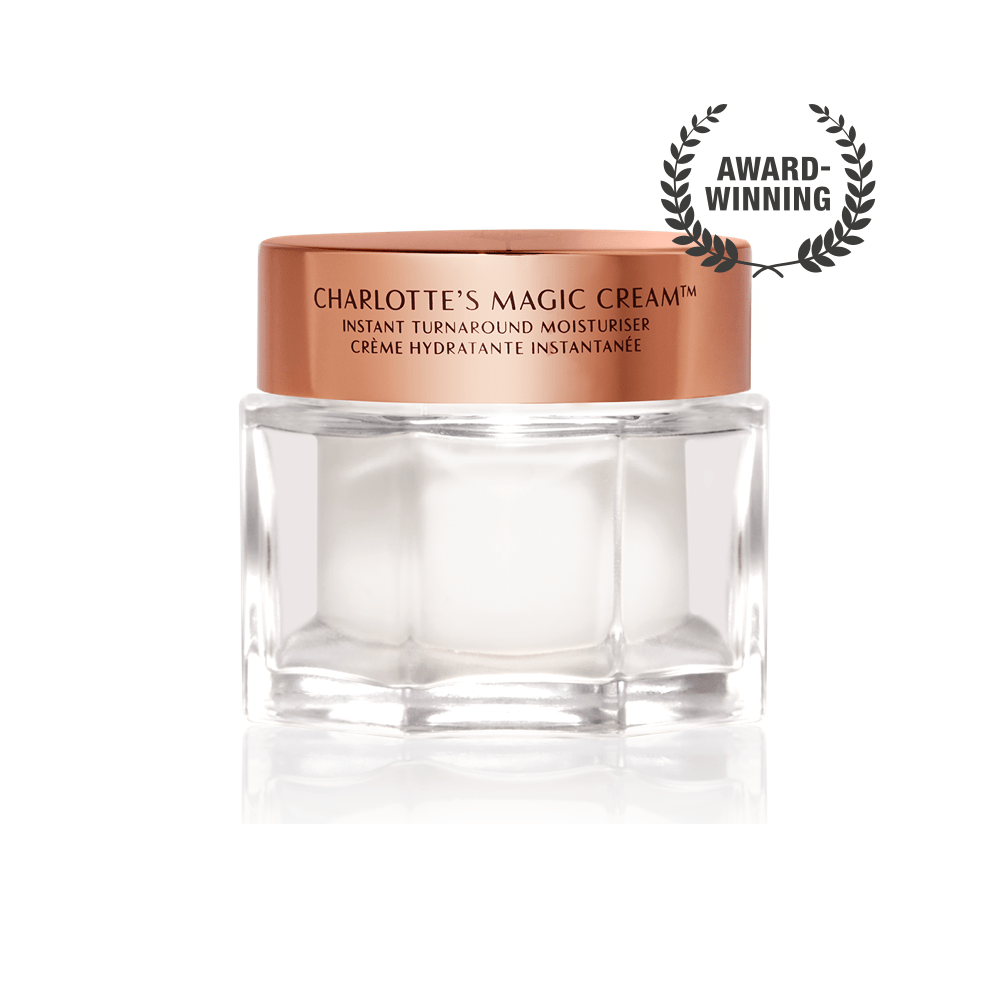 Charlotte tilbury Magic Cream is perfect for turning around dull skin with its intensely moisturizing formula. Your skin will feel deeply nourished and glowing, as well as softer and smoother. This makes it the perfect base for your makeup, because you can't have beautiful makeup without a beautiful canvas!100% of users agreed their tired, dull skin was INSTANTLY transformed!
The ingredients in Charlotte's Magic Cream include the unique BioNymph Peptide Complex. This fabulous ingredient may help to stimulate collagen and fight free radicals and reduce the appearance of wrinkles. It is also an SPF moisturizer, with SPF15 and anti-UVA filters to help protect your skin from the year-round ageing effects of UVA.You can also benefit from the hydration-boosting ingredient, hyaluronic acid, which helps to seal in moisture to your complexion, creating the appearance of dewy skin. This combined with rose hip and camellia oils and anti-oxidant Vitamin E can help to create a beautiful complexion and reduce the appearance of fine lines.

Topping off this fabulous list of ingredients is Vitamin C, a wonder ingredient that works as an antioxidant as well as anti-ageing properties, perfect for problem skin. If this hasn't convinced you yet, don't forget to read our guide on the benefits of vitamin C and why it should be in your skincare.
There are several ways to wear Charlotte's Magic Cream moisturizer, with Charlotte's Wonder Workout helping to massage the moisturizer into your complexion.
This luxury moisturizer is also fabulous for sharpening up your winged eyeliner. Simply apply a little on the end of a cotton bud and run underneath your feline flick to neaten any edges and smudges